Books
I've had an idea for a character that's been living in my head for years. She's perfectly imperfect, and just trying to make sense of things. She's like me, but cooler. After one especially grueling hot yoga class, when I was trying to garner energy to get up from my mat and feeling like I might die, I suddenly realized that a hot yoga studio would be a great place for a murder. I began years of learning about fiction from classes, retreats, podcasts, and mastermind groups. And Corpse Pose was born.
Ex-Marathoner Sam Jameson can't run from her problems anymore. She begins a hot yoga practice to conquer her paralyzing grief, loneliness, and guilt over a shameful past. As she cautiously forms new relationships with a mentor, lover, and a friend, she discovers she's being stalked. As the heat rises, she realizes one of them wants her dead. If Sam can't discern ally from adversary, corpse pose could take on a whole new meaning.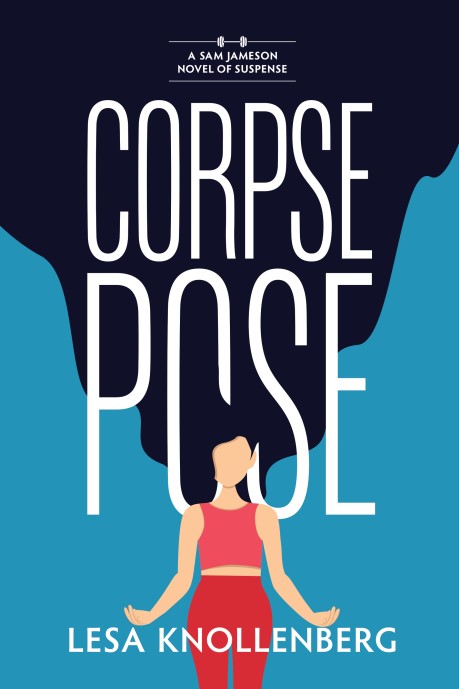 Fun isn't a word I'd normally use to describe a covel chock full of suspense - but it's exactly what Corpse Pose is. Clever, surprising, and unlike anything I've ever read in the best way, Lesa Knollenberg's debut is a delight.
-Camille Pagán, bestselling author of Good for You
Corpse Pose isn't only a great read, light on its feet with sneaky wisdom and depth, but also a primer for us all on how to read and how to live: with good intentions, plenty of grace, patience when it's called for, and a heavy dose of hard-earned joy.
-Susanna Daniel, author of Stiltsville and Sea Creatures
Corpse Pose is everything I want in a mystery: captivating characters, tons of tension, plot twists, and an end I didn't see coming. Debut novelist Lesa Knollenberg ratchets up the suspense with the skill of a seasoned professional and I absolutely tore through this fantastic, utterly original book.
-Julia Dahl, author of The Missing Hours
Available at:
Little Creek Press - My fantastic publisher!

Bookshop.org - Where every purchase supports independent bookstores. Yay indies!

Amazon - available on Kindle, too!
Or your favorite online bookseller!